Xotic XW-1 Wah Pedal
Effekt-Typ: Wah-Wah
Bauart: Analog
Mono/Stereo: Mono In, Mono Out
Regler: Bias, Wah Q, Treble, Bass, Input Gain (intern)
Schalter: Wah Resonance Frequency Range (intern)
Bypass Modus: True Bypass
Stromversorgung: 9VDC, Center negative
Stromverbrauch: 5 mA
Batteriebetrieb: Batteriebetrieb möglich
Batterie-Typ: 9V Block
Gehäuseformat: Standard
Abmessungen BxHxT (cm): 10 x 6,7 x 21
Gewicht: 0,98 kg
Produktionsland: Made in USA
Maße (B/T/H): 210mm/100mm /67mm
Gewicht: 980g
Stromversorgung: 9V Batterie oder 9V DC Netzteil (nicht im Lieferumfang enthalten)
mehr
weniger
inkl. Steuern, Zoll und
Versandkosten
(CH)
Auf Lager
Sofort lieferbar.
---
10077968
Artikelnummer:
---
03/2015
Im Sortiment seit:
---
Produktvideo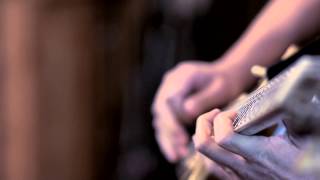 Xotic XW-1 Wah Pedal · Effektgerät E-Gitarre
Xotic Wah is modeled based on the Holy Grail wah, 1967-1968 Italian-built Clyde McCoy Wahs. With the Xotic Wah you don't get one or three sounds in one pedal, you get unlimited sounds with unique controls that shape and contour your sound the way you hear it! The adjustability and flexibility of the Xotic Wah makes this one of the most versatile wah pedals available today!

External Controls

BIAS CONTROL — Changing the bias warmer will lead the Xotic Wah to having slightly more output & firm up bass frequencies along with a more pronounced wah through the sweep. A cold bias is common with vintage wah pedals for a very clear voice that is more transparent in tone and smoother in operation.

WAH Q CONTROL — This knob adjusts the Q (the width of the filter peak) and in basic terms, adjusts the amount of the wah effect for precise filter shaping to achieve vocal-like effects.

TREBLE & BASS CONTROL — A two-band EQ with +/-15 dB center-detent potentiometers optimize the voicing for different playing styles and gear.

ADJUSTABLE RUBBER STOPPER — Located on the backside bottom of the treadle this rubber bumper can be shimmed to adjust the travel range of the pedal.

ADJUSTABLE PEDAL TORSION — Fully-adjustable rocker pedal torsion by adjusting Hex nut on the treadle.

LED INDICATOR — The LED indicator is located at the top of the Xotic Wah and lights up when the pedal is on. One unique feature of the Xotic Wah is the LED will flash if the battery power falls below 50% and indicates that it is time to change the battery.

DC JACK — 2.1mm x 5.5mm 9VDC — Negative Center. When an external power supply is used, the battery is disconnected from the circuit. When using a battery, the life of the battery can be extended if you unplug the input when the effect is not in use for long periods of time. Battery access is through the removal of bottom plate (4 screws).
Internal Controls

INPUT GAIN — Controls wah input gain– by turning clockwise it adds up to +6dB of Wah Boost.

RELAY BYPASS SWITCHING — Xotic Wah uses a relay bypass switching for true bypass switching.

INTERNAL DIP SWITCHES — Controls wah resonance frequency range.
Effektgerät E-Gitarre · Xotic XW-1 Wah Pedal
Dieser Artikel wurde durchschnittlich mit 4.9 von 5 Sternen bewertet. Es wurde noch kein Erfahrungsbericht in schriftlicher Form abgegeben. 7 Bewertungen wurden ohne Text abgegeben oder in einer anderen Sprache verfasst.
Axel Pralat
Zubehör
Lava Cable TightRope Pedal Board ...
CHF 64,00
Evidence Audio SIS KIT 10 black
CHF 87,00
Schmidt Array Touchdown Klettban ...
CHF 8,75
Schmidt Array Touchdown Klettban ...
CHF 8,75
Lava Cable TightRope Pedal Board ...
CHF 64,00
Schmidt Array SA-450W-LID BK
CHF 656,00
Kunden, die sich diesen Artikel angesehen haben, interessierten sich auch für ...
Ähnliche Produkte finden:
· Alle Artikel der Marke
Xotic
anzeigen.